Jaguar (Panthera onca). Photo by Rhett A. Butler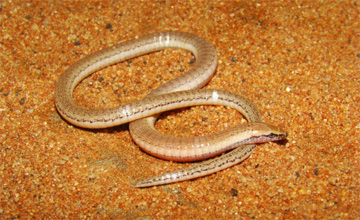 This species of lizard of the genus Bachia is one of the new species discovered during the expedition. Although there are other species of the genus in the Cerrado (almost all discovered and described only recently), this new species has only been recorded in the Ecological Station. The absence of legs and the sharply pointed snout help in locomotion over the surface layer of sandy soil, predominating in all the Jalapao, formed by the natural erosion of the escarpments of the Serra Geral plateaus. Photos by Miguel Trefaut Rodrigues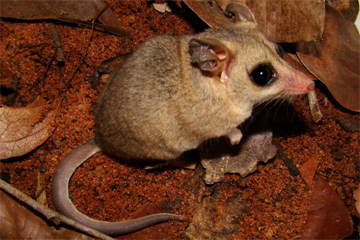 Some of the recorded species are relatively rare and little known, like this small fat-tailed mouse opossum of the genus Thylamys, registered for the first time in the Jalapao. Although this species was described from a Cerrado enclave within the Caatinga region, recent surveys have shown that the range of this species is concentrated in the northern portion of the Cerrado savannas. Photo by Agustin Camacho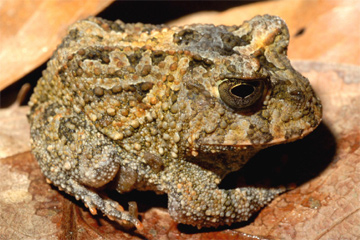 Other species such as this horned toad believed to be new to science of the genus Proceratophrys occupy very restricted areas. Protected areas like the EESGT are fundamental, because they shelter large populations of the species, reducing the threat of extinction from destruction of the habitats outside the reserves. Photo by Paula Hanna Valdujo.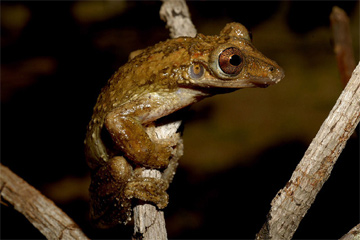 This species of amphibian (Corythomantis greeningi) occurs mainly in the Caatinga region, with only scant recordings in the Cerrado.The discovery of this species in the EESGT is the first recorded for the Jalapao region. The secretions of its skin can cause irritation to the eyes and nose. Photo by Paula Hanna Valdujo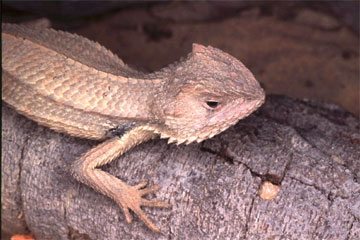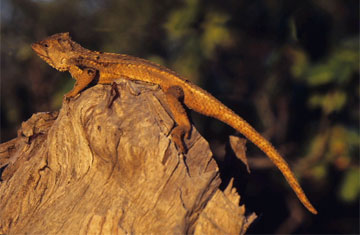 Top: Stenocercus quinarius lizard in Brazil (photo by Cristiano Nogueira). Bottom: Stenocercus squarrosus lizard in Serra das Confusões National Park, Brazil (photo by Andre Pessoa).