COPYRIGHT FAQS
Can I use pictures that are copyright mongabay.com or wildmadagascar.org in my presentation?
Yes, it is permissible to use images from mongabay.com or wildmadagascar.org in powerpoint presentations, provided images are not altered in any form.
Is it OK to print pictures from mongabay.com or wildmadagascar.org for my personal use?
Provided that images are not distributed or used commercially and that the mongabay.com or wildmadagascar.org logo is not removed, it is OK to print images from mongabay.com or wildmadagascar.org for personal use. Images can be printed and distributed for academic use by schools and universities.
Can I post pictures from mongabay.com or wildmadagascar.org on my web site?
It is permissible to use pictures on your web page for educational or non-commerical purposes. Photos from mongabay.com and wildmadagascar.org, and related sites should not be altered or modified and the copyright statement found on images should not be removed. If you would like to use images from the site more extensively, please contact us.
Commercial use: I would like to use mongabay.com content in a publication. Is that ok?
To use extended mongabay.com content (full articles) for a print or online newsletter, book, memo, or any other type of distribution, you need permission from Mongabay.com. Permission is granted on a case-by-case basis. Please contact us.

High resolution versions of most photos and images on the site are available.
TRADEMARK
Mongabay.com is an officially registered trademark with the United States Patent and Trademark Office (USPTO).
CITATION
Site: Mongabay.com
Author: Mongabay.com [or as specified on the page]
Location: San Francisco, CA.
Date of publication: 1999-2013.

APA
Butler, Rhett A. (CURRENT DATE). Mongabay.com. Retrieved CURRENT DATE, from http://www.mongabay.com/
MLA
Butler, Rhett A. "Tropical Rainforest Conservation." Mongabay.com. San Francisco. CURRENT DATE .
TERMS OF USE
Acceptance of Terms. Welcome to Mongabay.com. These Terms of Service ("Terms") apply to your use of all services and features available on Mongabay.com's ("Mongabay") website, mongabay.com ("website"). Your use of the website indicates your unconditional acceptance of these Terms. Please read them carefully, as they may have changed since your last visit. If you do not agree to these Terms, please do not use this website. To review our Privacy Policy, please click here.

Revisions to Terms. We reserve the right to supplement, modify or amend the Terms from time to time. When we do, those changes will appear on this page and the "Last Updated" line above will be revised appropriately. Your continued use of the website following the posting of changes to the Terms indicates your acceptance of those revisions.

Scope of Service. Visitors to this website are responsible for obtaining any equipment and Internet service necessary to access our website and for any paying any fees for the equipment and service you select. We may alter, suspend, or discontinue this website in whole or in part, at any time and for any reason, without notice. The website also periodically may become unavailable.

Copyright and Ownership. All of the content featured or displayed on the website, including without limitation text, graphics, photographs, images, video, sound, and illustrations ("Content"), is owned by Mongabay, its licensors, vendors, agents and its Content providers. All elements of the website, including without limitation the general design and the Content, are protected by copyright, trademark, and other laws relating to intellectual property rights. The website may only be used for its intended purpose. Except as may be otherwise indicated in specific documents within the website, you are authorized to view, play, print and download documents, audio and video found on our website for personal, informational, and non-commercial purposes only. You may not modify any of the materials and you may not copy, distribute, transmit, display, perform, reproduce, publish, license, create derivative works from, transfer or sell any information or work contained on the website unless specified otherwise on the web site. Except as authorized under the copyright laws, you are responsible for obtaining permission before reusing any copyrighted material that is available on the website. For purposes of these Terms, the use of any such material on any other website or networked computer environment is prohibited. You shall comply with all applicable domestic and international laws, statutes, ordinances and regulations regarding your use of the website. The website, its Content and all related rights shall remain the exclusive property of Mongabay or its licensors unless otherwise expressly agreed. You will not remove any copyright, trademark or other proprietary notices from material found on these website.

Trademarks. All trademarks, service marks and trade names of Mongabay used on the website, including the Mongabay® name and Mongabay logo are registered trademarks of Mongabay. You may not use, copy, reproduce, republish, upload, post, transmit, distribute, or modify Mongabay marks in any way, including in advertising or publicity pertaining to distribution of materials on this site, without Mongabay's prior written consent. The use of Mongabay marks on any other web site or network computer environment is not allowed.

User Submission License. Where Mongabay has specifically invited or requested submissions, Mongabay encourages members of the public to submit user published content or user content to Mongabay ("User Submissions"). User Submissions remain the intellectual property of the individual user. By posting content on our website, you expressly grant Mongabay a non-exclusive, perpetual, irrevocable, royalty-free, fully paid-up worldwide, fully sub-licensable right to use, reproduce, modify, adapt, publish, translate, create derivative works from, distribute, transmit, perform and display such content and your name, voice, and/or likeness as contained in your User Submission, in whole or in part, and in any form throughout the world in any media or technology, whether now known or hereafter created, including all promotion, advertising, marketing, merchandising, publicity and any other ancillary uses thereof, and including the unfettered right to sublicense such rights, in perpetuity throughout the universe. Any such User Submissions are deemed non-confidential and Mongabay shall be under no obligation to maintain the confidentiality of any information, in whatever form, contained in any User Submission.

Content Submitted by Users

Accuracy. If you choose to provide information to us, you agree that you will provide accurate, complete, and up-to-date information.

Liability. We are not responsible or liable for the conduct of website visitors or for views, opinions, and statements expressed in User Submissions for public display through our website, such as through a forum, user profile or other service. Generally, we do not prescreen information posted to online forums, user profiles or other services. Any opinions, advice, statements, services, offers, or other information in User Submissions expressed or made available on the website are those of the respective author(s) or distributor(s) and not of Mongabay. We neither endorse nor guarantee the accuracy, completeness, or usefulness of any such User Submission. You are responsible for ensuring that User Submissions to this website are not in violation of any copyright, trade secret, or other proprietary right of another person or entity. You shall be solely liable for any damages resulting from any infringement of copyrights, trade secret, or other proprietary rights, or any other harm resulting from your uploading, posting, or submission of User Submissions to this website.

Monitoring. We have the right, but not the obligation, to monitor User Submissions to our website to determine compliance with these Terms and any other applicable rules that we may establish. We have the right in our sole discretion to edit, remove or block any material submitted to or posted in any forum, profile page or other service provided through this website. Without limiting the foregoing, we have the right to remove any material that Mongabay, in its sole discretion, finds to be in violation of these Terms or otherwise objectionable, and you are solely responsible for the User Submissions that you post to this website.

Advertising Rights. Mongabay reserves the right to sell, license and/or display any advertising, attribution, links, promotional and/or distribution rights in connection with your creative submission, and Mongabay and its licensors or affiliates will be entitled to retain any and all revenue generated from any sales or licenses of such advertising, attribution, links, or promotional or distribution rights. Nothing in these additional terms obligates or may be deemed to obligate Mongabay to sell, license or offer to sell or license any advertising, promotion or distribution rights.

General Terms. We attempt to ensure that information on this website is complete, accurate and current. Despite our efforts, the information on this website may occasionally be inaccurate, incomplete or out of date. We make no representation as to the completeness, accuracy or currency of any information on this website.

Nothing contained on this website should be construed as granting, by implication, estoppel, or otherwise, any license or right to use this website or any Content displayed on this website, through the use of framing or otherwise, except: (a) as expressly permitted by these Terms; or (b) with our prior written permission or the permission of the third party owner of the trademark, copyright or other proprietary right of the Content.

Code of Conduct. By accessing our website or any forum, user profile or other service provided through our website, you agree to abide by the following standards of conduct. We will cooperate with valid law enforcement authority requests, court orders or judicial or legal process requesting or directing us to disclose the identity of anyone posting or causing the posting of prohibited materials or engaging in prohibited conduct. Any conduct that, in Mongabay's sole discretion, restricts or inhibits anyone else from using or enjoying mongabay.com will not be permitted. You agree that you will not, and will not authorize or facilitate any attempt by another person or entity to use our website to:

Post or transmit any Content that is unlawful, harmful, threatening, abusive, harassing, defamatory, vulgar, offensive, obscene, pornographic, lewd, lascivious, or otherwise objectionable, as determined by Mongabay.

Post or transmit Content including a name or language that Mongabay, in its sole discretion, deems offensive.

Post or transmit defamatory or libelous statements.

Post or transmit any Content that contains or advocates hate, bigotry, racism, pedophilia, bestiality or incest.

Post or transmit Content that infringes another person or entity's copyright, trademark, right of publicity or other proprietary right. Any person determined by Mongabay, in its sole discretion, to have repeatedly violated the intellectual property or other rights of others shall be barred from submitting or posting any further material on mongabay.com.

Post unsolicited advertising or unlawfully promote products or services, including sending unsolicited email advertisements.

Harass, threaten, stalk or intentionally embarrass or cause distress to another person or entity.

Impersonate another person or entity.

Solicit personally identifiable information from or exploit children less than 18 years of age.

Engage in disruptive activity such as sending multiple messages in an effort to monopolize the forum or posting Content unrelated to a forum's designated topic or theme.

Introduce viruses, worms, Trojan horses, harmful code, or any software or other materials that contain a component harmful to the website.

Gain unauthorized access to any computer system or nonpublic portion of the website or interfere with or disrupt the website, servers or networks connected to the website.

Invade the privacy of any person, including posting personally identifying or otherwise private or sensitive information about a person without their consent or harvesting personally identifiable information about mongabay.com users through the website.

Engage in, encourage, advocate, provide instructions for or discuss with the intent to commit conduct that would constitute a criminal or civil offense or otherwise violate any federal, state, local, or international law or regulation.


Children. This website is a general audience website that is not targeted to children under the age of 13. The website does not knowingly collect personally identifiable information from children under the age of 13. In order to comply with the Children's Online Privacy Protection Act, we ask that you not provide personally identifiable information to us if you are under the age of 13. We urge parents and guardians to supervise their children's website browsing.



Digital Millennium Copyright Act ("DMCA") Notice

. In operating the website, we may act as a "services provider" (as defined by DMCA) and offer services as online provider of materials and links to third party web sites. As a result, third party materials that we do not own or control may be transmitted, stored, accessed or otherwise made available using the website. Mongabay has in place certain legally mandated procedures regarding allegations of copyright infringement occurring on the website. Mongabay has adopted a policy that provides for the immediate removal of any content or the suspension of any user that is found to have infringed on the rights of Mongabay or of a third party, or that has otherwise violated any intellectual property laws or regulations, or any of the terms and conditions of this Agreement. If you believe any material available via the website infringes a copyright, you should notify us using the notice procedure for claimed infringement under the DMCA (17 U.S.C. Sect. 512(c)(2)). We will respond expeditiously to remove or disable access to the material claimed to be infringing and will follow the procedures specified in the DMCA to resolve the claim between the notifying party and the alleged infringer who provided the Content. Our designated agent (i.e., proper party for notice) to whom you should address infringement notices under the DMCA is Rhett Butler, Mongabay.com, P.O. Box 0291, Menlo Park, CA 94026.

Please provide the following notice:

Identify the copyrighted work or other intellectual property that you claim has been infringed;

Identify the material on the website that you claim is infringing, with enough detail so that we may locate it on the website;

A statement by you that you have a good faith belief that the disputed use is not authorized by the copyright owner, its agent, or the law;

A statement by you declaring under penalty of perjury that (a) the above information in your notice is accurate, and (b) that you are the owner of the copyright interest involved or that you are authorized to act on behalf of that owner;

Your address, telephone number, and email address; and

Your physical or electronic signature.

We may give notice to our users of any infringement notice by means of a general notice on any of our websites, electronic mail to a user's e-mail address in our records, or by written communication sent by first-class mail to a user's physical address in our records. If you receive such an infringement notice, you may provide counter-notification in writing to the designated agent that includes the information below. To be effective, the counter-notification must be a written communication that includes the following:

Your physical or electronic signature;

Identification of the material that has been removed or to which access has been disabled, and the location at which the material appeared before it was removed or access to it was disabled;

A statement from you under the penalty of perjury, that you have a good faith belief that the material was removed or disabled as a result of a mistake or misidentification of the material to be removed or disabled; and

Your name, physical address and telephone number, and a statement that you consent to the jurisdiction of a Federal District Court for the judicial district in which your physical address is located, or if your physical address is outside of the United States, for any judicial district in which we may be found, and that you will accept service of process from the person who provided notification of allegedly infringing material or an agent of such person.

Security. When you register to create a profile page or participate in a forum, promotion, or other service offered on this website, you may be required to establish a login identifier and a password. You are responsible for protecting your login and password from unauthorized use, and you are responsible for all activity that occurs on your account. You agree to notify us immediately if you believe that your login or password has been or may be used without your permission so that appropriate action can be taken. We are not responsible for losses or damage caused by your failure to safeguard your login and password.

Indemnification. By using this website, you agree to indemnify, hold harmless, and defend Mongabay from any claims, damages, losses, liabilities, and all costs and expenses of defense, including but not limited to attorneys' fees, resulting directly or indirectly from a claim by a third party that arises in connection with your use of this website.

Disclaimer of Warranty. ALL TEXT, IMAGES, AND OTHER INFORMATION ON OR ACCESSIBLE FROM THIS WEBSITE ARE PROVIDED "AS IS" WITHOUT WARRANTY OF ANY KIND, EITHER EXPRESS OR IMPLIED, INCLUDING BUT NOT LIMITED TO THE IMPLIED WARRANTIES OF MERCHANTABILITY, FITNESS FOR A PARTICULAR PURPOSE, AND NON-INFRINGEMENT. SPECIFICALLY, BUT WITHOUT LIMITATION, Mongabay DOES NOT WARRANT THAT: (A) THE INFORMATION AVAILABLE ON THIS WEBSITE IS FREE OF ERRORS; (B) THE FUNCTIONS OR SERVICES (INCLUDING BUT NOT LIMITED TO MECHANISMS FOR THE DOWNLOADING AND UPLOADING OF CONTENT) PROVIDED BY THIS WEBSITE WILL BE UNINTERRUPTED, SECURE, OR FREE OF ERRORS; (C) DEFECTS WILL BE CORRECTED; OR (D) THIS WEBSITE OR THE SERVER(S) THAT MAKES IT AVAILABLE ARE FREE OF VIRUSES OR OTHER HARMFUL COMPONENTS.

Limitation of Liability . IN NO EVENT SHALL MONGABAY BE LIABLE TO ANY VISITOR TO THIS WEBSITE OR ANY OTHER PERSON OR ENTITY FOR ANY DIRECT, INDIRECT, SPECIAL, INCIDENTAL, CONSEQUENTIAL, OR EXEMPLARY DAMAGES (INCLUDING BUT NOT LIMITED TO DAMAGES FOR LOSS OF PROFITS, LOSS OF DATA, LOSS OF USE, OR COSTS OF OBTAINING SUBSTITUTE GOODS OR SERVICES) ARISING OUT OF THE USE, INABILITY TO USE, UNAUTHORIZED ACCESS TO, OR MISUSE OF THE WEBSITE OR ANY INFORMATION CONTAINED THEREON, WHETHER BASED UPON WARRANTY, CONTRACT, TORT (INCLUDING NEGLIGENCE), OR OTHERWISE, EVEN IF USER HAS BEEN ADVISED OF THE POSSIBILITY OF SUCH DAMAGES OR LOSSES.

Exclusions. SOME JURISDICTIONS DO NOT ALLOW THE EXCLUSION OF CERTAIN WARRANTIES OR THE LIMITATION OR EXCLUSION OF LIABILITY FOR INCIDENTAL OR CONSEQUENTIAL DAMAGES. ACCORDINGLY, SOME OF THE ABOVE LIMITATIONS MAY NOT APPLY TO YOU.

Links to Third-Party Websites. This website may contain links to non-Mongabay websites. Any outside website accessed from our website is independent from Mongabay, and we have no control over the content of such websites. We are not responsible for the content of any linked website or for any loss or damage incurred in connection with your use of such links or dealings with the operators of such non-Mongabay websites. Similarly, our Privacy Policy does not govern those third-party websites.

No Implied Endorsements. In no event shall any reference to any third party or third-party product or service be construed as an approval or endorsement by Mongabay of that third party or of any product or service provided by a third party. Likewise, a link to any non-Mongabay website does not imply that we endorse or accept any responsibility for the content or use of such a website. Mongabay does not endorse, warrant, or guarantee any product or service offered by any third party through a forum, profile page or other service accessible through this website and will not be a party to or in any way monitor any transaction involving any third-party providers of products or services.

International Uses. This website is published in the United States. Information collected on this website is subject to the laws of the United States, and U.S. law shall govern in any and all disputes, including privacy or defamation issues. Your use of this website or submission of information to us constitutes your consent to the transfer of that information from your home country to the U.S.

Termination. We may terminate any visitor's access to our website, including access to any forum, profile page or other service available through the website, in our sole discretion, for any reason and at any time, with or without prior notice. It is our policy to terminate visitors who violate these Terms, as deemed appropriate in our sole discretion. You agree that we are not liable to you or any third party for any termination of your access to our website.

Enforcement. These Terms shall be governed and interpreted pursuant to the laws of the State of CALIFORNIA notwithstanding any principles of conflicts of law.

Arbitration. You must first present any claim or dispute to us by contacting us or sending Postal mail to the street address below to allow us an opportunity to resolve the dispute. You may request arbitration if your claim or dispute cannot be resolved within sixty (60) days. All disputes arising out of or relating to these Terms shall be finally resolved by arbitration conducted in the English language in San Mateo County, California, U.S.A. under the commercial arbitration rules of the American Arbitration Association. The parties shall appoint as sole arbitrator a retired judge who presided in the State of CALIFORNIA. The parties shall bear equally the cost of the arbitration (except that the prevailing party shall be entitled to an award of reasonable attorneys' fees incurred in connection with the arbitration in such an amount as may be determined by the arbitrator). All decisions of the arbitrator shall be final and binding on both parties and enforceable in any court of competent jurisdiction. Notwithstanding the foregoing, we shall be entitled to seek injunctive relief, security, or other equitable remedies from the United States District Court for the District of Washington or any other court of competent jurisdiction. Under no circumstances shall the arbitrator be authorized to award punitive damages, including but not limited to federal or state statutes permitting multiple or punitive damage awards. Any purported award of punitive or multiple damages shall be beyond the arbitrator's authority, void, and unenforceable.

Entire Agreement; Severability; Waiver. These Terms constitute the entire agreement between the parties relating to the subject matter herein. If any part of these Terms is held to be unlawful, void, or unenforceable, that part will be deemed severable and shall not affect the validity and enforceability of the remaining provisions. Failure to exercise any right under the Terms shall not be construed as a waiver of such right.

For Additional Information. If you have any questions about these Terms, please contact us or send Postal mail to Mongabay.com, P.O. Box 0291, Menlo Park, CA 94026




archives | news | XML / RSS feed | featured


XML / RSS / Syndication options

mongabay.com features more than 400 RSS feeds to meet your specific area of interest



MONGABAY.COM
Mongabay.com seeks to raise interest in and appreciation of wild lands and wildlife, while examining the impact of emerging trends in climate, technology, economics, and finance on conservation and development (more)

CONTENTS





WEEKLY NEWSLETTER


INTERACT



SUPPORT
Help support mongabay.com when you buy from Amazon.com


STORE

SHIRTS
HIGH RESOLUTION PHOTOS / PRINTS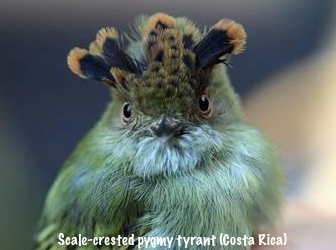 TOPICS
more